MNDR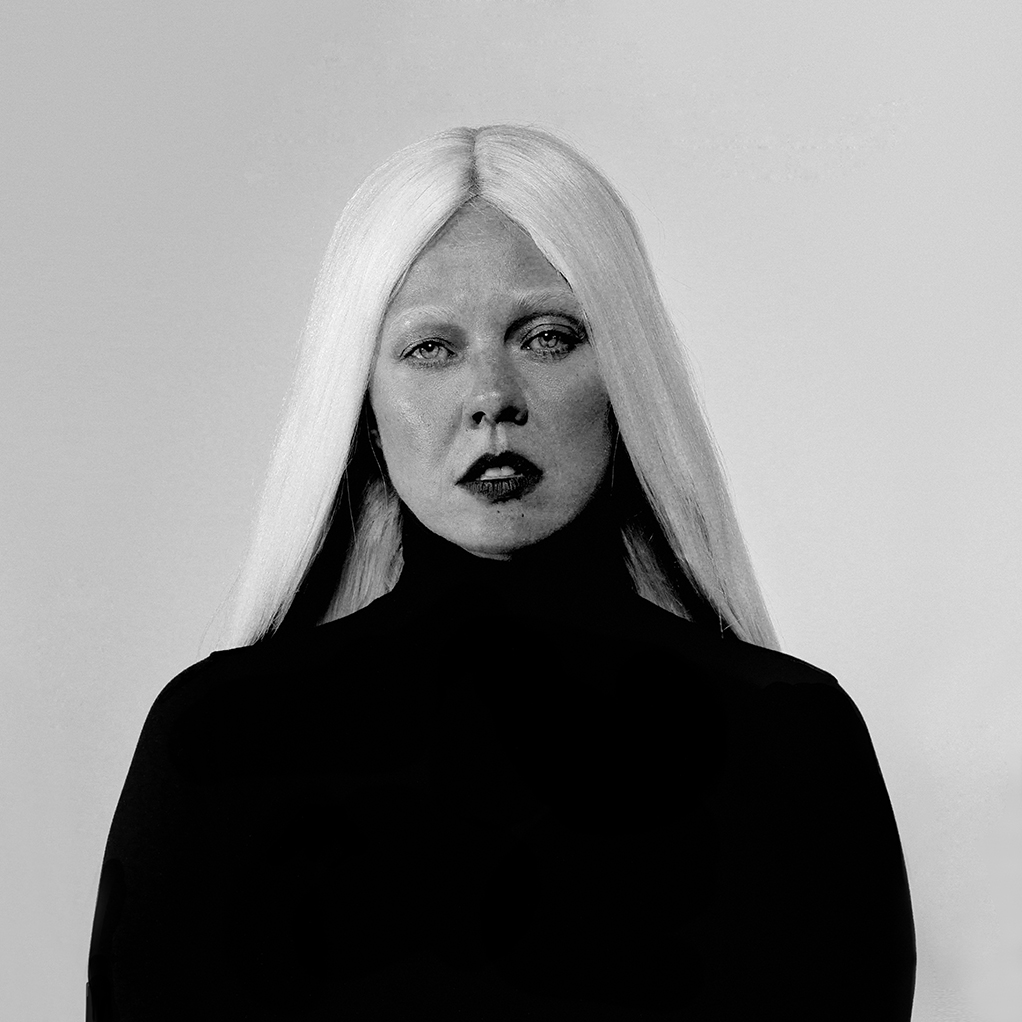 MNDR is Amanda Warner, a grammy-winning electro-pop artist, songwriter, and record producer who has been on the microphone and behind the scenes reshaping pop music over the past 10 years.
After a smash collaboration with Mark Ronson & Q-Tip on the 2010 hit "Bang Bang Bang," MNDR signed to Ultra Records and released her debut album, Feed Me Diamonds, in 2012. She performed a special stripped-down version of the title track on the Late Show With David Letterman, and the critically acclaimed album was named one of the Top 10 pop albums of the year by Spin Magazine.
Demand for MNDR's songwriting and production necessitated a move from New York to Los Angeles in between tours for Feed Me Diamonds. Her list of writing and production credits includes Santigold, Kylie Minogue, Rita Ora, Calvin Harris, Charli XCX, AlunaGeorge, Carly Rae Jepsen and Christian Leave amongst others and she co-wrote the late SOPHIE and Charli XCX single "Vroom Vroom" and Martin Solveig's global hit "All Stars." In 2017, MNDR contributed vocals and writing to Flume's Grammy winning album Skin, and kept up her furious pace of features and remixes, appearing on singles with Jai Wolf ("Like It's Over"), Oliver! ("Chemicals"), TOKiMONSTA ("Go With It") and RAC ("Let Go").
In addition, MNDR still found time to tour with Duran Duran, standing in for keyboardist Nick Rhodes during part of the band's "Paper Gods" tour.
In 2017, MNDR and Scissor Sisters released "SWERLK" to raise money for the community affected by the Pulse nightclub tragedy in Orlando. "SWERLK" has raised over $60,000 for the Contigo Fund, which emerged from the Pulse tragedy and offers financial support to organizations working to heal, educate and empower LGBTQ and Latinx individuals, immigrants and people of color, as well as those working to end all forms of bigotry in Central Florida. 
MNDR has been working on her sophomore follow-up Hell To Be You Baby for the last eight years with long time collaborator, producer Peter Wade and producer/artist/writer Scott Hoffman aka Babydaddy (Scissor Sisters.) Hell To Be You Baby hides it's exploration of the modern culture of self-obsession behind undeniable dance grooves, lush synth work and catchy melodies. Lyrically, the album pulls from MNDR's own experiences navigating today's digital landscape through patriarchal systems of gender discrimination. Sonically, Hell To Be You Baby pulls from the most pivotal music experiences of her youth: 90s indie/grind core, punk, industrial, IDM, big beat and midwest underground dance music.
Hell To Be You Baby features an eclectic group of collaborators including Empress Of, Hudson Mohawke, Tina Halladay of Sheer Mag, Mark Ronson, Choir Boy, Hirakish, TOKiMONSTA, RAC, Porches and SSION. However, the biggest contribution to her album was the birth of her first child at the beginning of 2020, weeks before the pandemic locked down the music business and the world.
In addition to finishing her album, producing, and writing for other artists, MNDR's passion and mission has been to build equity for Womxn and others underrepresented in the music making process. She actively mentors LGBTQIA, WOMXN and POC producers and writers which has led her to begin a vibrant Discord server "Gakked On Gear" that focuses on sharing knowledge and building community.
Despite witnessing the anxiety of many Womxn peers regarding the fate of their careers post-motherhood, MNDR is pioneering a new narrative for Womxn with families in the music industry as an Artist, Writer, Producer, and Philanthropist.
More on MNDR's Wikipedia.